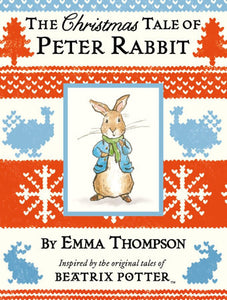 'Rabbits are always very uppity during the Christmas season, and Peter Rabbit was no exception.'

Emma Thompson continues the adventures of Peter Rabbit in this super new Christmas tale featuring Peter, his comical little cousin Benjamin Bunny, and a certain feathered friend called William.

Brilliantly told by Emma Thompson with charming illustrations by Eleanor Taylor, Peter Rabbit is back with an hilarious cast of characters. This time our story is set in Beatrix Potter's beloved Lake District. Now in mini-hardback format just like Beatrix Potter's original Tales.
Pages: 72
Age Range: 7-10 years