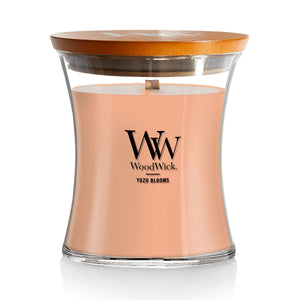 Fill your home with the soft crackle and inviting scent of a WoodWick candle in this iconic hourglass shaped jar with wood lid. Each candle is crafted with a natural wooden wick that crackles softly as it burns.
Wax: premium paraffin and soy blend for a long, clean burn.
Scent: Yuzu Blooms - Lively lemon and mandarin notes are balanced by sweet peony and citrus blossoms.
9.7 oz